About the Faculty of Medicine (FoM)
Established in 2010, the SFUCHAS Faculty of Medicine is one of the schools of Medicine in the country recognized by the Medical Council of Tanganyika (MCT) and the East Africa Community (EAC) as an institution that meets the standards of training medical students in the East Africa Community. The faculty uses evidence-based approaches and the latest tools in teaching and research activities in the quest of providing the best learning and research experiences to students, academic staff, practitioners, and the scientific community
Dean
Dr Albino Kalolo is the current dean of the faculty of Medicine. Dr Kalolo oversees the activities of the faculty of Medicine and the teaching hospitals for the faculty of medicine. He has a diverse academic training in Medicine and Public Health. He joined the faculty in 2011 after serving for six years in the Tanzanian district health system as a practitioner and district medical officer. He has served as a head of department of Public Health before serving the position at the faculty.
He obtained his Doctor of Medicine (MD) degree from the University of Dar es salaam in 2004, a Master of Science (MSc) in Public Health from Maastricht University in the Netherlands in 2010 and in 2016, he obtained a PhD in Public Health at the University of Heidelberg in German. Between 2019 to 2021, he joined the Global Health Equity Scholars (GHES) Program with the Health for a prosperous Nation (HPON) and the University of California Berkeley.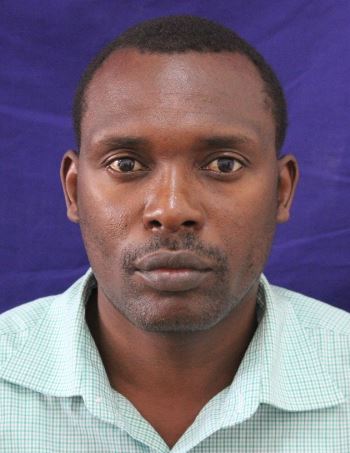 Dr Kalolo research focuses in implementation science ( clinical and health system interventions), Reforms in health financing and primary health care, Translating research evidence to policy and practice, Non-communicable diseases, HIV /AIDS and Maternal and child health. He applies mixed methods approaches in conducting research in the specific subject areas and preferably using participatory methodologies in collecting data. He also teaches research Methodology, epidemiology and community Medicine.
Associate Dean
Dr Nicholas Kavana serves as an associated dean of the faculty of Medicine. He joined the faculty of Medicine in 2017 .He received his PhD  in Parasitology  from  Sokoine University of Agriculture, Tanzania, MSc (Eco-Parasitology), University of Malaya, Kuala Lumpur, Malaysia and Doctor of Medicine  (MD) Degree), Volgograd State Medical University, Russia. More than 10 years teaching experience. Before joining the faculty, he worked as Medical officer in charge of different hospitals in Tanzania. His research focus is in Parasitology and Entomology. He also teaches parasitology and Entomology.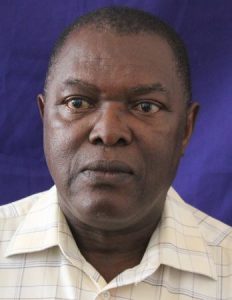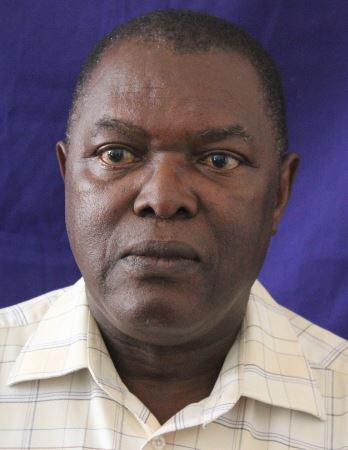 Core activities at the faculty of Medicine  
Teaching (Basic and clinical sciences), Research  (recent research work for each department is listed in respective departments)  and community services
Affiliated (Teaching) Hospitals
St. Francis referral Hospital

Morogoro Regional referral, Morogoro

Good Samaritan Cancer Hospital (Pathology and Oncology)

Mirembe Mental Hospital  (Psychiatry and Mental health)
DEPARTMENTS – FACULTY OF MEDICINE
The core activities of the faculty are implemented by the departments. The Faculty of Medicine has eight departments namely:
Anatomy and Pathology

Biochemistry and Physiology

Microbiology and Parasitology

Public Health

Internal Medicine and Clinical Pharmacology

Obstetrics and Gynaecology

Surgery and Trauma

Paediatrics and Child Health
DEPARTMENT OF ANATOMY AND PATHOLOGY
Head of Department: Dr.  Revocatus Makaranga, DDS, MSc, PhD
Staff:
Cassian C. Magori Professor, MD, MSC, PhD, Professor

Rahabu Marwa Morro, BSc, MSc, Assistant  Lecturer

Edrick Elias, MD, MMed, Lecturer

Eva Elasto  Mbwilo, MD, MMed, Lecturer

Salvatory Mlaga, MD, MMed, Lecturer
Courses:
Anatomy

Pathology

Histology
DEPARTMENT OF BIOCHEMISTRY AND PHSIOLOGY
Head of Department: Prof. Sakurani Theobald Balthazary, BVSc, MVM, PhD
Staff:
Erasmus Kamugisha, MD, MSc, PhD Associate Professor

Sadikiel E. Kaale, BED, MSc, PhD candidate, Assistant Lecturer

Magreth Erick Macha, BLS, MSc, PhD candidate Assistant Lecturer

Morolahun Ebenezer Abimbola, Btech, MSC, Assistant Lecturer

Haruna Dika, MD, MSc, PhD, Senior Lectrer
Courses:
Biochemistry

Physiology
DEPARTMENT OF PUBLIC HEALTH
Head of Department: Prof. Senga Kali Pemba, MMedEd, PhD
Staff:
Albino Kalolo, MD, MSc,, GHES fellow, Senior Lecturer

Richard Gellejah      Lecturer, MPH, PhD, Lecturer

Marcelina Finda, BSc, MSc, PhD, Lecturer

Dionis Mgaya, BA, MA, Assistant Lecturer

Robert Kitambo, BA, MA, Assistant  Lecturer
Courses:
Community Medicine

Epidemiology and Biostatistics

Behavioural Sciences

Professionalism and Ethics

Development Studies and Entrepreneurship

ICT and Communication
DEPARTMENT OF INTERNAL MEDICINE AND CLINICAL PHARMACOLOGY
Head of Department: Dr. Gabriel Upunda, MD, MMed, MPH, Senior Lecturer
Staff:
Witness T. Lubomba, MD, MMed, Lecturer

Joseph J. Kambona, MMed, -MBChB

Gilbert W. Kongola, MD, MSc, PhD Professor

Ngarawa Kessy Abdul Nasoro, MD, MMed, Lecturer

Paul Sarea, MD, MMed, Lecturer

Erasmus Mndeme, MD, MMed, Lecturer Lecturer

Hamim Rusheke Lecturer, MD, MMed, Lecturer

Fabian Mghanga, MD, MMed, Lecturer
Courses:
Internal Medicine

Pharmacology

Psychiatry
DEPARTMENT OF MICROBIOLOGY AND PARASITOLOGY
Head of Department: Prof. Richard Samwel Silayo , BVM, MSc, PhD
Staff
1.Robert S. Machang'u, BVM, MVM, PhD ,Professor
2.Peter White BSc, MSc, PhD , Professor –
3.Nicholaus J. Kavana , MD, MSc, PhD , Senior Lecturer
4.Clause A. Thomas, BED, MSC, PhD Candidate , Ass. Lecturer
Courses
1. Microbiology and Immunology
2. Parasitology and Medical Entomology
DEPARTMENT OF OBSTETRICS AND GYNAECOLOGY
Head of Department: Dr. Sylvester W. Mkama, MD, MMed, Senior Lecturer
Staff:
Angelo S. Nyamtema, MD, MMed, PhD, Senior Lecturer

Sr. Nathalia Makunja, MD, MMed, Lecturer

Elias G. Kweyamba Lecturer, MD, MMed, Lecturer

Omary Kilume, MD, Mmed, Lecturer

Rajab Nyangara, MD, MMed, Lecturer

Ritha Lyamuya, MD, MMed, Lecturer

Eric Mbunga,  MD, MMed, Lecturer
Courses:
Obstetrics

Gynaecology
DEPARTMENT OF PAEDIATRICS AND CHILD HEALTH
Head of Department: Dr. Rajab Mrutu, MD, MMed, Lecturer
Staff:
Festus Kalokola – Dipl. Haem/Oncol, MD, MMed, Professor

Joseph L Mukama, MD, MMed, Lecturer

Janeth Bulemela, MD, MMed, Lecturer

Hawa Juma Ngasongwa, MD, MMed, Lecturer
Courses:Paediatrics and Child Health
DEPARTMENT OF SURGERY
Head of Department: Dr. Andrew M. Hellar, MBChB, MMed , Senior Lecturer
Staff
1.Winifred Gingo, MD, MMed , Lecturer
2. Fassil T. Gebreegziabhar, MD, MMed , Lecturer
3.Theresia A. Karuhanga, MD, MMed ,Lecturer
4.Azza Lyimo, MD, MMed Lecturer
5.Rashid Mayoka, MD, MMed , Lecturer
6.Antony Magoda, MD, MMed , Lecturer
7.Moiz Vejlani, MD, MMed,Lecturer
8.Francis Bilshan Semwene, MD, MMed, Lecturer
9. Fredric Njekile
11.Edward Amani – Lecturer – MD, MMed –Emergency Medicine
Courses
1. General Surgery
2. Orthopedics and Traumatology
3. Urology
4. Anaesthesia and Critical care
5. Ophthalmology
6. Otorhinolaryngology
7. Diagnostic imaging